Products

Industrial Boilers
Package Boilers
Coil Type Boiler
Thermic Fluid Heaters
Polution Control Equipement
Automatic Over Feed Package Boiler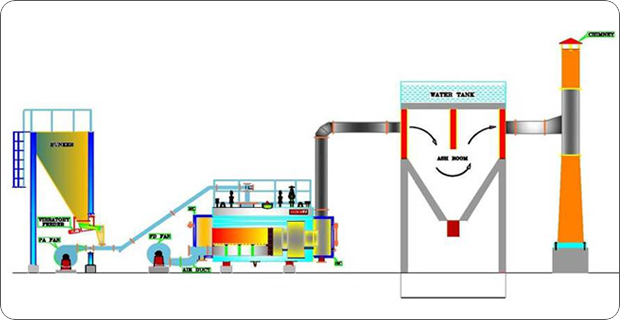 Automatic Over Feed (AOF / VICOSE Model) – The fuel is Automaticlly lifted and fed from the top and is burnt over specially designed fire bars. Solid fuels like Wood, Agro waste etc., can also be burnt using an ID fan additionally.

We are one of the major manufacturers and exporters of optimum quality Package Boilers in the market. These boilers have robust welded construction and designed in accordance with the international standards. Here all welding seams are 100% radio graphed to ensure high durability and longer life. It is also provided with hinged doors at front and rear at the ends to give easy access for inspection, cleaning and replacement of tubes.


Features
Packaged shell type with an internal furnace. No external refractory furnace. Hence is compacted and requires less space and maintenance.
Works automatically like an oil fired boiler – less manpower is required.
High efficiency. In a Rice Mill, Husk can be saved.
RANGES
Capacity : 0.5 to 6.0 Tones / hr
Working pressure : 10.54 kg/cm² (g) (150 psi) to  17.50 Kg/cm² (g) (250 psi)
Condition of steam : Saturated
Fuel : Paddy Husk, Groundnut shell, Other Agro / Municipal waste etc.,